This Book Is A Camera—really!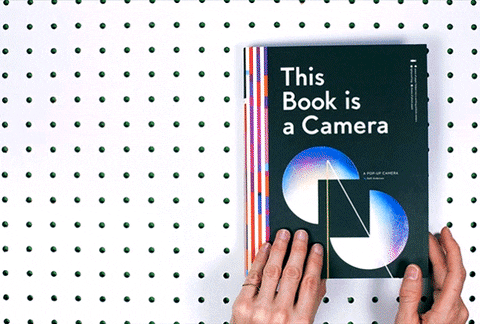 PetaPixel explains,
"I wanted to make a working camera within an educational pop-up book—one that connects the dots between design and science/structure and function," Anderson writes. This book does just that — it both explains and demonstrates how a camera uses light to produce a photograph. […]

Anderson is self-publishing "This Book is a Camera," and it's currently available for $29 on her website. If you like do-it-yourself projects, Anderson has also generously made her camera's design available for free as a PDF under a Creative Commons license. 
Elsewhere, The Incredible Intergalactic Journey Home claims to be "the most technologically advanced picture book ever created":
[YouTube] [Via Margot]