Check it out!
When we find sideways pictures in your collection, you'll get a card that helps you easily put them right side up.

You don't have to do a thing – machine learning in Google Photos does the work for you. Cards will automatically show up in the Assistant tab of Google Photos when they're ready.

All features are available now on Android, iOS and the web.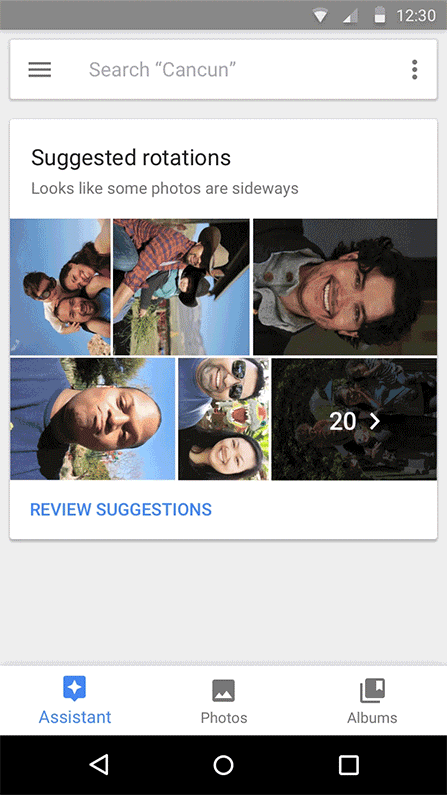 [Via]