I've been collaborating with these folks for a few months & am incredibly excited about this feature:
With a beta feature called Live View, you can use augmented reality (AR) to better see which way to walk. Arrows and directions are placed in the real world to guide your way. We've tested Live View with the Local Guides and Pixel community over the past few months, and are now expanding the beta to Android and iOS devices that support ARCore and ARKit starting this week.
Like the Dos Equis guy, "I don't always use augmented reality—but when I do, I navigate in Google Maps." We'll look back at these first little steps (no pun intended) as foundational to a pretty amazing new world.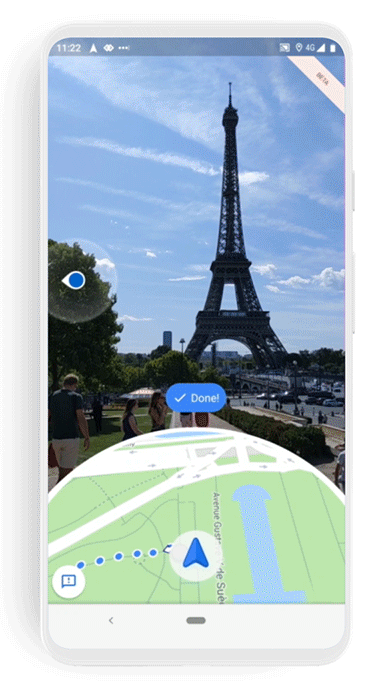 [Via]