As always I'm low-key embarrassed to find this stuff exciting, but ¯\_(ツ)_/¯ The team writes,
Chrome now prioritizes your active tabs vs. everything that's open—reducing CPU usage by up to 5x and extending battery life by up to 1.25 hours (based on our internal benchmarks).
Plus:
You can pin tabs (for those go-to pages), send tabs to your other devices and even group tabs in Chrome. This month we're adding tab search to the toolbox.

You'll now be able to see a list of your open tabs—regardless of the window they're in—then quickly type to find the one you need. It's search … for your tabs! The feature is coming first to Chromebooks, then to other desktop platforms soon.
Search has rolled out on Chrome OS & is due to come to other platforms soon.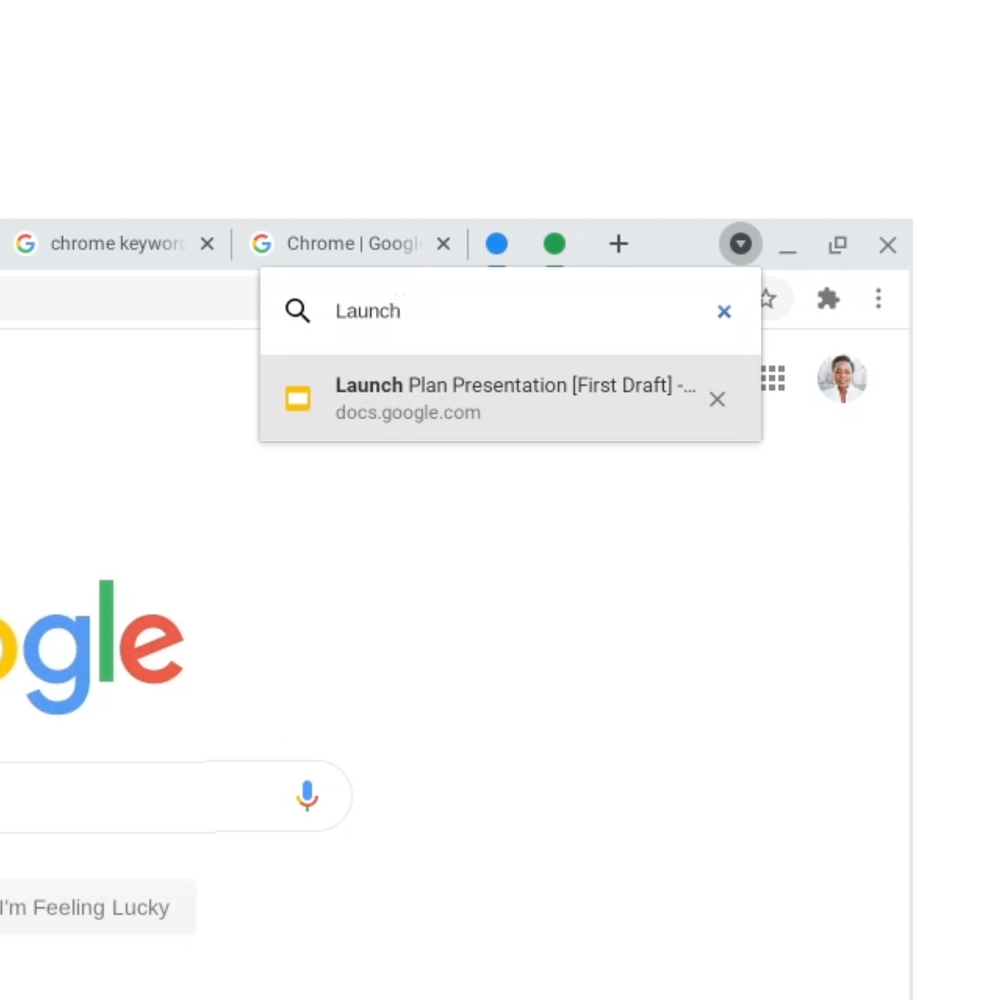 Oh, and the "omnibox" (URL/search/dessert topping/floor wax) is learning to do new things you type in. Initial actions:
Clear Browsing Data – type 'delete history', 'clear cache ' or 'wipe cookies'
Manage Payment Methods – type 'edit credit card' or 'update card info'
Open Incognito Window – type 'launch incognito mode' or 'incognito'
Manage Passwords – type 'edit passwords' or 'update credentials'
Update Chrome – type 'update browser' or 'update google chrome'
Translate Page – type ' translate this' or ' translate this page'