I'm so pleased to be able to talk about the augmented reality try-on feature we've integrated with YouTube, leveraging the face-tracking ML tech we recently made available for iOS & Android: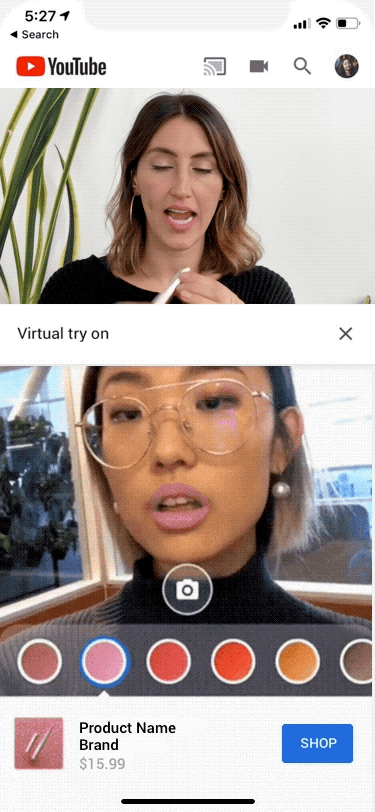 Today, we're introducing AR Beauty Try-On, which lets viewers virtually try on makeup while following along with YouTube creators to get tips, product reviews, and more. Thanks to machine learning and AR technology, it offers realistic, virtual product samples that work on a full range of skin tones. Currently in alpha, AR Beauty Try-On is available through FameBit by YouTube, Google's in-house branded content platform.

M·A·C Cosmetics is the first brand to partner with FameBit to launch an AR Beauty Try-On campaign. Using this new format, brands like M·A·C will be able to tap into YouTube's vibrant creator community, deploy influencer campaigns to YouTube's 2 billion monthly active users, and measure their results in real time.
As I noted the other day with AR in Google Lens, big things have small beginnings. Stay tuned!