So, this is what I do all day: I help shape the efforts of a bunch of smart people working to make Google better at answering questions, by making the results a lot richer & more interactive.
My subtle-not-subtle ambition is to help creative people (like those I served at Adobe) bring their beautiful, immersive work (3D & AR) to an enormous audience, by solving the last-mile problem much like Flash Player did back in the day. It's all about my 20-year mission of standing out of creators' light.
Recently the team has turned on some great new features & content. On both iOS & Android you can search for numerous subjects (animals, biology, anatomy, and more), then view the results in 3D or in your environment via AR. On Android you can also now navigate among search results, record videos, and share the results.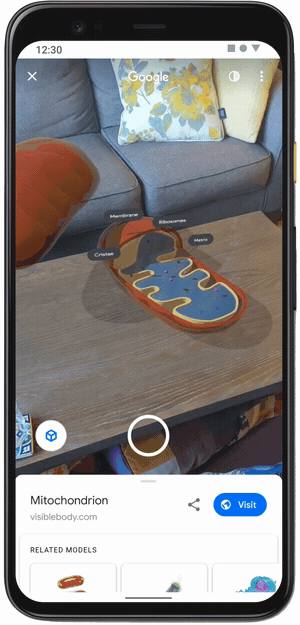 We're partnering with BioDigital so that you can explore 11 human body systems with AR in Search on mobile. Search for circulatory system and tap "View in 3D" to see a heart up close or look up skeletal system to trace the bones in the human body and see how they connect. Read labels on each body part to learn more about it or view life-size images in AR to better understand its scale.