Overall the app is now organized into three tabs. Notably:
As part of the new search tab, you'll see an interactive map view of your photos and videos, which has been one of our most-requested features since we launched Google Photos. You can pinch and zoom around the globe to explore photos of your travels…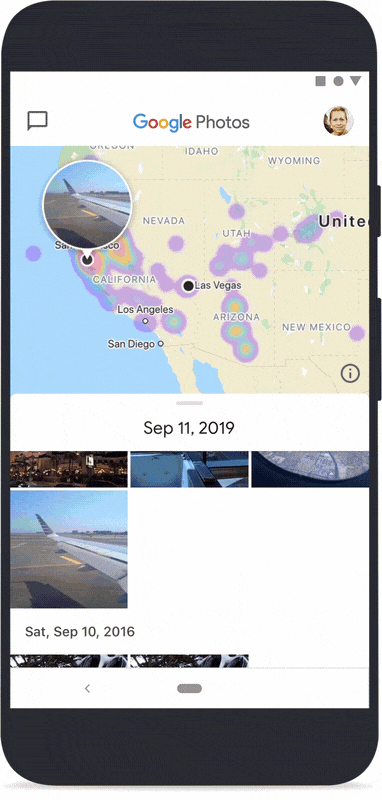 In addition, the "Stories"-style strip up top is getting upgrades:
We're adding more types of Memories, like the best pics of you and your closest friends and family over the years, trips, and even just the highlights from last week… We've also moved our automatic creations–like movies, collages, animations, stylized photos and more–from the "For you" tab (which is now gone) and into Memories.