I'm delighted to share that my team's work to add 3D & AR automotive results to Google Search—streaming in cinematic quality via cloud rendering—has now been announced! Check out the demo starting around 36:30:
Here's how we put it on via the Google Keyword blog:
Bring the showroom to you with AR

You can easily check out what the car looks like in different colors, zoom in to see intricate details like buttons on the dashboard, view it against beautiful backdrops and even see it in your driveway. We're experimenting with this feature in the U.S. and working with top auto brands, such as Volvo and Porsche, to bring these experiences to you soon.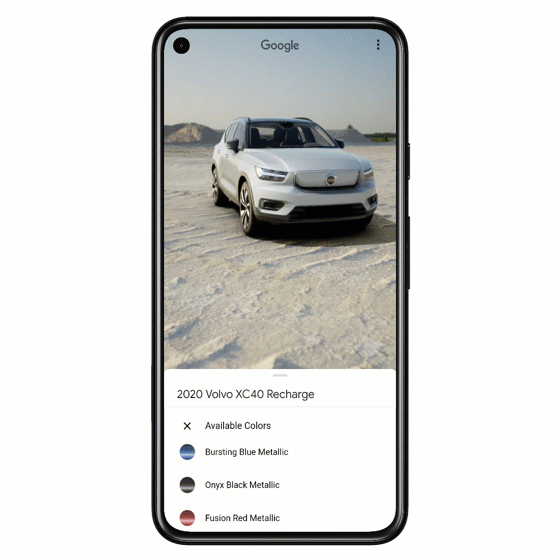 Cloud streaming enables us to take file size out of the equation, so we can serve up super detailed visuals from models that are hundreds of megabytes in size:
Right now the feature is in testing in the US, so there's a chance you can experience it via Android right now (with iOS planned soon). We hope to make it available widely soon, and I can't wait to hear what you think!