I'm delighted to be closing out 2020 on a pair of high notes, welcoming the arrival of my two biggest efforts from the last year+.
First, Google Search now supports 150+ new cars that you can view in 3D and AR (via iPhone or Android device), including in beautiful cloud-rendered quality (provided you have a good connection & up-to-date Android). As we initially previewed in October:
Bring the showroom to you with AR

You can easily check out what the car looks like in different colors, zoom in to see intricate details like buttons on the dashboard, view it against beautiful backdrops and even see it in your driveway. We're experimenting with this feature in the U.S. and working with top auto brands, such as Volvo and Porsche, to bring these experiences to you soon.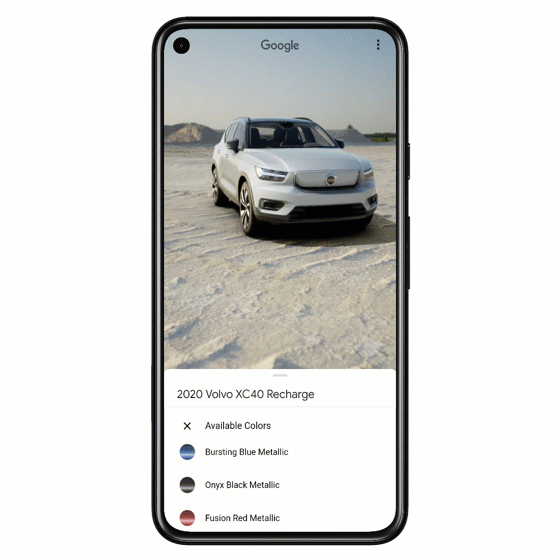 Second, you can try on AR beauty products right through Search:
Now, when you search for a lipstick or eyeshadow product, like L'Oreal's Infallible Paints Metallic Eyeshadow, you can see what it looks like on a range of skin tones and compare shades and textures to help you find the right products.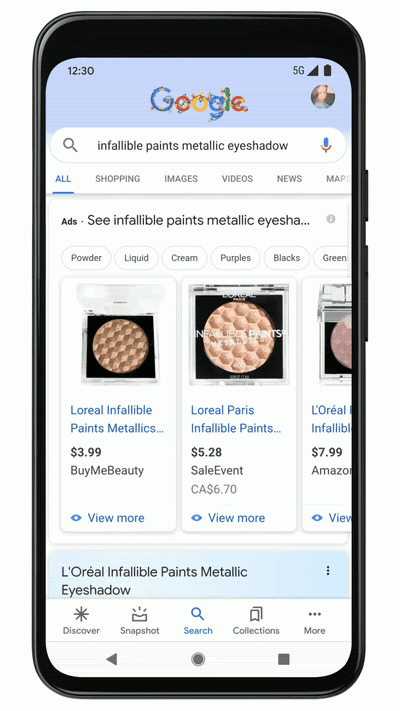 To help you find the perfect match, you can now also virtually try makeup products right from the Google app.