I love capturing panos via The App Formerly Known As Photo Sphere, now significantly updated & renamed Street View  (download for iOS, Android). PetaPixel writes,
Users can quickly browse all available traditional Street View content in addition to the newer 360-degree photospheres. Simply input a location, zoom in, and you are ready to start walking the streets of your favorite city. You can also explore beautiful photography through a pull-up tab that displays presorted collections and the 'Explore' tab. If you want to create your own photosphere you can do so, but will need a smartphone that contains a gyroscope sensor.
I particularly enjoy uploading my spheres to Google Maps to help other people explore the places I've visited.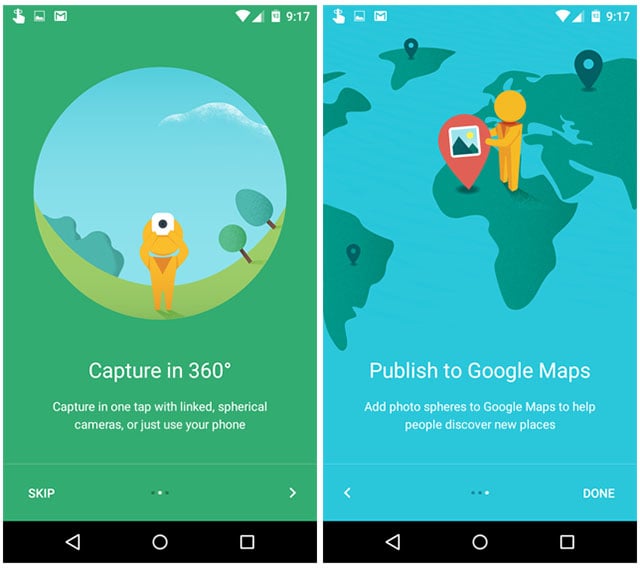 Coincidentally, Ricoh just introduced the Theta S, a new version of their spherical 360º capture app that generates Street View-compatible images. Check out this 360º-degree video that you can spin around while streaming from YouTube:



[YouTube]