"Mowing your lawn with a plane" sounds like "Hunting geese with a rake" (I see you, weird old David Crosby!), but it's a good metaphor for how aircraft traverse a region to generate data for Google Earth. I enjoyed this short peek behind the scenes:
Now Earth has added 3D imagery of Sydney, so I can fly the kids around where Margot & climbed the Harbour Bridge & ate kangaroo pizza (not simultaneously, I'm slightly sad to admit).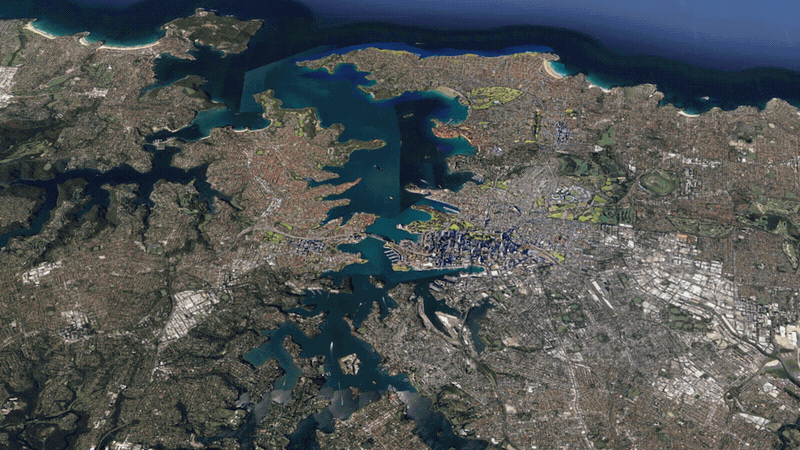 Coincidentally: The Daily Overview features a nice shot of Sydney.
[YouTube]